We made it!
2020 is in the rear-view mirror, our gaze focused solely on what's ahead. While some fail to get hyped at the start of a new year ("Life is cyclical." "It's just another day!"), it's hard not to get caught up in the idea of a new beginning after the year we had.
Right now, 2021 is still full of possibility. It's brimming with potential and new opportunities. Anything can happen – and, despite what we experienced last year, we're all hopeful that "anything" is only good.
This feeling is what makes beginnings so powerful.
I know what you're thinking. And, yes, I still maintain a strong ending is what ultimately closes the deal. But there's no better opportunity to talk about the importance of a solid executive summary opening than at the dawning of the new year.
Once upon a time
The beginning of your executive summary is just like the start of a new year. Your reader comes to your proposal completely unsure of what the future holds, but hopeful. They're eager to dive in and review what's possible for their company/program. They're excited about the opportunity ahead.
Your goal is to maintain that excitement.
Countless times during the run of this blog and in our training presentations, we've given tips on writing executive summaries, including those for the first paragraph or two. Most of that advice, however, is focused on things to avoid. Thus, in the spirit of the positivity stemming from the new year, below are our top (lucky) seven tips for good things to do at the start of your executive summary:
1. Use a quote
Whether it's from the client website, an RFP or from previous conversations, people love to see their own words in print. Using a client quote shows you were listening, and creates a connection between your company and theirs. Other similar tips are to watch/listen for words they repeat, unique program names or personnel titles, or even a famous quote that relates to one of their sticking points. Using any of these within your executive summary (and throughout your writing, perhaps) proves you were paying attention, which is always a plus.
2. Use the senses
We've given this advice before, but it's worth repeating. Using the senses – see, touch, hear, smell, feel – immediately sets the scene for the reader. Like power/emotional words, the senses pull the reader into your writing. They add a personal element to your narrative without you needing to use anything client-specific (though it can be – and should be, if possible).
3. Use social media.
Love it or hate it, social media is a big part of business these days. Scouring your client's Twitter, Instagram or Facebook is a great way to see how they're connecting with others and what's on their minds. Client-specific hashtags in particular are great to work into your executive summary (though, admittedly, they're more impactful as a mic-drop-type close).
4. Use a question.
Asking a question is another tactic that instantly pulls your reader into your writing. Every question needs an answer, after all. The only caveat is to make sure it's a question that matters. Rhetorical and leading questions almost always backfire, and that is especially true with a High D profile.
5. Use statistics.
Another DiSC profile-dependent strategy, using statistics can be a great way to make an impact. Even people who are anti-math latch onto numbers, mostly because of the story they tell. For best results, we recommend quick facts that need little to no explanation. They're ideal as a cold open, but make sure to use no more than three in a row to hit the perfect cadence. For examples, please see anything Aaron Sorkin has ever written.
6. Use an anecdote.
Not every client is going to warrant a personal story, but if you've got one, use it! And while an anecdote might seem out of place in business writing, proposals are persuasive documents; the more human you can make the writing, the more likely you are to convince the reader to your side.
7. Use white space.
If you have an overarching theme for your proposal or something that needs to stand out, then you want to make sure your reader doesn't miss it. Thus, because we would never suggest repeating it, the best advice we have is to write around it. White space can be used to force your reader's eye where you want it, making sure they have the space and time to take in your words. See "This is what makes beginnings so powerful." in my opening above for an example.
New year, new you
Whether you believe the new year is a new beginning or whether you're wrong, at the very least, every new executive summary is an opportunity – for change, for something better … for anything.
And with opportunity knocking, be the answer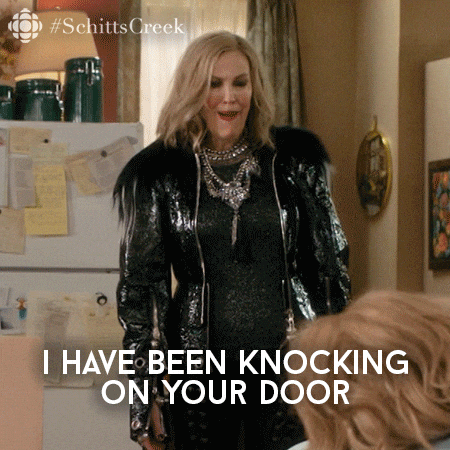 ---
Don't be sad. We'll be back on the first Monday next month with a new blog post. If you can't wait that long – whether because you have a topic you'd love us to cover, a question or you simply want to throw your two cents into the pot – we love talkin' shop, so drop us a line.